One of the hardest and most difficult survival shows ever produced is "Alone." A group of competitors must survive in the wilderness alone and with limited supplies. The winner of the grand cash prize of $500,000 walks home after the longest period of survival. Survivalists exhibit a high level of commitment and perseverance in the most difficult circumstances in order to succeed.
Given the brutal nature of the competition, it is natural to wonder if any of the contestants have perished as a result. We became curious and decided to look into whether any contestants had perished on "Alone" ' Here's what we learned!.
Nearly all of the footage for the extreme survival series is captured by the competitors. The survivalists are left behind in a remote area with only a limited supply of items to carry, as well as a maximum of ten special items. Additionally, if they want to abandon the challenge, they are given a mobile phone and GPS tracker. They must also forage for food and construct their own homemade shelters. The various natural disasters that take place on top of that create a full package of challenges that will challenge even the most ardent survivalists.
Typically, contestants themselves tap out when they are no longer able to continue. The show's creators do care about the contestants' health, though, and they receive routine medical examinations. Contestants are informed they cannot continue if their vital signs are not up to the required standards for health.
Contestant Carleigh Fairchild, who took part in the third season of the show, experienced such a situation. The medical team discovered that Fairchild's BMI (Body Mass Index) had fallen below 17 after surviving for 86 days in the Andes Mountain range. As a result, she was evacuated. This incident demonstrates the producers' commitment to the contestants' safety. There hasn't been a death on the show yet because the participant's health is being tracked so meticulously.
According to executive producer Shawn Witt, the contestants' safety and wellbeing have been their top priority. "Everyone's safety came first and the show came second when we set out to create this show," We never want to find ourselves in a situation where the headline reads, "Someone died or nearly died on our show." In an interview, he stated, "It doesn't make sense for us, and it doesn't make sense for the network."
Witt claims that up until the competition's later stages, when the frequency of the checkups increases, the medical team examines the competitors once a week. A contestant can also express any health-related concerns, and the medical staff will check on them more frequently if this happens. In the end, one can debate the veracity of the dangers the contestants are shown to be in and doubt their safety. Even so, it is a commendable achievement that "Alone" has so far been able to thrill viewers with intense survival thrills without endangering the safety of its contestants.
Thankfully, no one has ever passed away while competing on the series, and we highly doubt that the History Channel would continue to air it into 2022 if someone had.
Has Anyone Died on the Survival Show 'Alone'?
Has Any Contestant On Alone Died?
No contestant on Alone has died till now. There has not yet been a fatality on the show. However, a mysterious occurrence involved contestant Carleigh Fairchild from the third season of the show. The medical team discovered that Fairchild's BMI (Body Mass Index) decreased below 17 after 86 days of survival in the Andes Mountain range. As a result, she had to be evacuated. Due to the challenging living conditions, contestants' health is affected, but the Alone team continuously monitors everyone's wellbeing.
The show's producer claims that until the contestants advance to the competition's advanced stages, the medical team examines them once a week. The frequency of the checkups also keeps increasing. If a participant feels any health issues, they can also communicate.
According to executive producer Shawn Witt, the contestants' health and safety have always come first. The contestants have always been safe in the show, and there have never been any fatalities on it.
Alone is a strenuous competition for the participants that takes place in the most remote areas and is deeply enmeshed in the wild. Contestants in Season 7 persevered through a challenging 100 days to win the $1 million grand prize. The Great Slave Lake, Nahuel Huapi National Park, Vancouver Island, and northern Mongolia have all seen survivors left behind over the course of the seasons.
Every season of Alone follows various survivalists who take part in the show to conquer their fears and get ready to endure incredibly trying circumstances after being abandoned in the wild. While the majority of the competitors are from the US and Canada Mark D. Ambrosio, Correy Hawk, Shawn Helton, Kielyn Marrone, Joe Nicholas, Amós Rodriguez, Callie Russell, Roland Welker, Joel Van Der Loon, and Keith Syers were among the ten contestants we saw in season 7. A new group of survivalists is competing and fighting against one another in Season 8 in order to take home the competition's substantial prize.
Has anyone on 'Alone' ever died?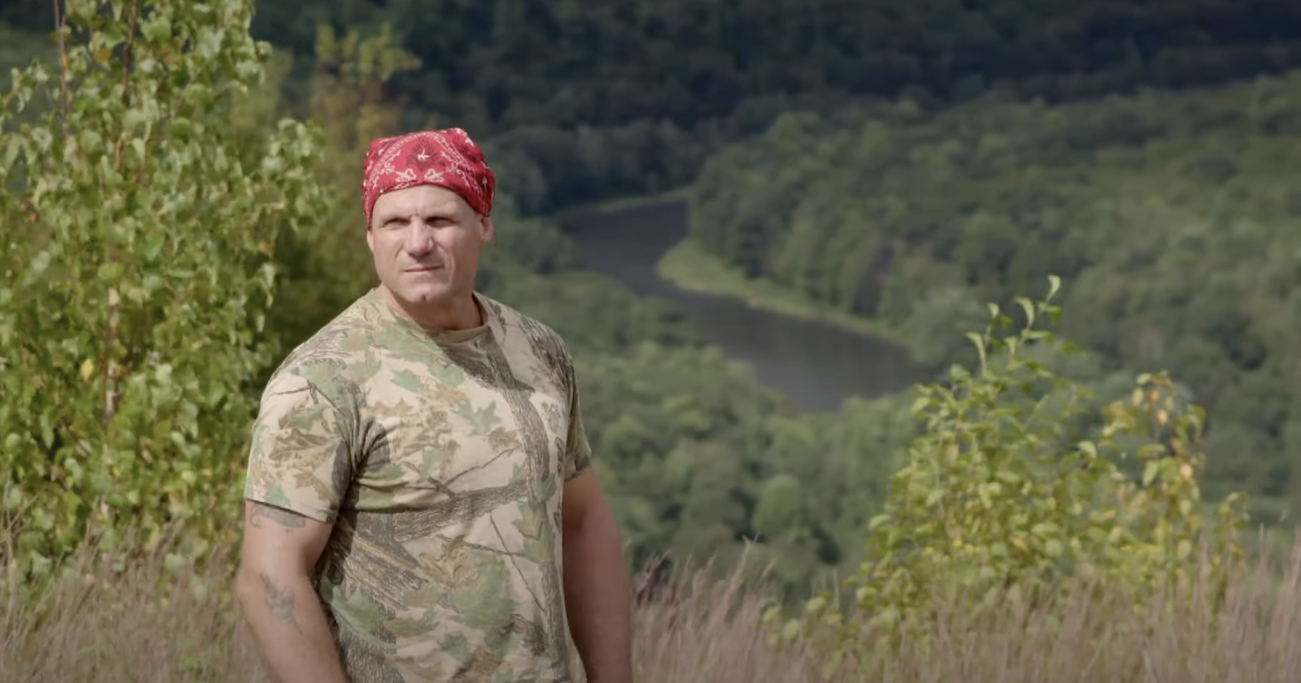 Alone tests the limits of survivalists as they venture into hostile environments to fend for themselves. They must build a shelter, find food, and survive as long as they can while in the wilderness in order to win the highly sought-after grand prize. They must also be the final contestant standing to win. After the nine seasons of Alone, many fans may be curious as to whether anyone has ever perished due to the show's extreme environments and perils.
Thankfully, no one's ever died. Extremely dangerous situations have happened throughout the show's many seasons, but no one's died from the events. Executive producer Shawn Witt told Reality Blurred a death on the show would be incredibly bad for the network.
He said, "It was always about everyone's safety first and the show second when we set out to make this show. "We never want a headline to say that someone passed away or nearly passed away on our show," We don't understand it, and the network doesn't either. ".
Medical checks often happen on the show, too. "It's weekly until we get way, way, way down, and then we cut it down to three or four days once we get into the day 45, day 50, day 60, and in some past seasons, way beyond that," Witt continued. "Since there's no medical precedent for that sort of survival situation with the lack of food."
Worst Injury on Alone – 3 Worst Injuries
Although the question "Has Anyone Died On Alone?" has a strict no-no response and never will, there have been a few instances in which the contestants suffered serious injuries.
Following are some of the worst injuries on Alone –
Zachary Gault | Courtesy: History
Zach was on his way out to do some food-based hunting when he suddenly fell to the ground while cutting a few shrubs. When he stood up, he had a bad cut on his hand that wasn't caught on camera.
He managed to stand up somehow, and he returned to his camp to get the medications. He attempted to heal himself using bandages and cotton, but the wound and pain were too great for him to bear.
He decided to quit the game because the bleeding wouldn't stop, called the crew for assistance, and ended the game show.
Mary Kate Green | Courtesy: History
Mary was attempting to start a fire on day 7 to get through the challenging conditions and start her day. To start the fire, she used her Ferro rod, and she was successful.
She began cutting the wood to fuel the fire after lighting the fire, doing so with her 26-inch ax. But she cut her left hand when she unintentionally struck her with her ax while chopping up some wood.
She then used the emergency GPS to send the medical team her location for assistance and was disqualified from the game.
Carleigh Fairchild | Courtesy: History
In order to catch fish for her meal, Carleigh was moving toward the river. She went to the river and caught fish for her lunch using a fish hook. Fortunately, she caught one, but when she tried to catch it with her hand, the fish slipped off and the hook wound up in her hand.
She attempted to remove the hook from her hand but was unsuccessful, making it more uncomfortable for her. She was in excruciating pain and unable to remove the hook. She then made the decision to stop breathing and requested rescue assistance.
FAQ
What is the longest anyone has lasted on Alone?
Zachary Fowler
Survival Time 87 Days.
Age During the Season 36.
Hometown Appleton, Maine.
Has anyone been seriously hurt on Alone?
No one has been seriously hurt in an encounter with an animal, but one competitor was kicked out of the competition after accidentally severing a tendon in her hand with an ax, according to Inquisitr. After the pain from a cracked tooth became intolerable, another contestant withdrew.
Is Tracy from Alone Season 2 a man?
Despite being born a boy, Tracey now considers herself a girl. Making sure people perceive Tracey Wilson, who is now ten, the way she wants them to is her biggest challenge. She was born a boy but has always identified as a girl; she is transgender.
Do Alone contestants get tampons?
Kielyn Marrone lasted 80 days in Season 7. Apelian: We're allowed to bring whatever we use for our menstrual cycles at home with us, as long as we don't repurpose it, and how do the women of 'Alone' handle having their period on the show?