With the help of the mod OptiFine, you can make Minecraft run faster, use shader packs, and look better. Because you can improve Minecraft's graphics while also reducing lag, OptiFine is among the most useful graphics mods for the game. In this article, we'll demonstrate exactly how to set up and use OptiFine in Minecraft.
How To Download OptiFine 17
The first and foremost step is to access OptiFine's own dedicated download page. You can get the OptiFine download page at https://optifine.net/downloads or by searching it online.
Locate the Version of OptiFine You Want
The most recent version is available for download on the OptiFine website. By selecting the "Show all versions" link, you can view the earlier iterations of OptiFine.
All the previous versions will then appear. Optifine 1. 17 is also visible while scrolling down. Fortunately, the download and installation procedure is the same for all OptiFine versions.

Download OptiFine for Minecraft
Once you have located the version of OptiFine 1. If you're looking for version 17 to download, you can find it by selecting the "Mirror" link on the right side of this version.
This will take you directly to that version's download page. You may see some advertisements; just ignore them and keep reading.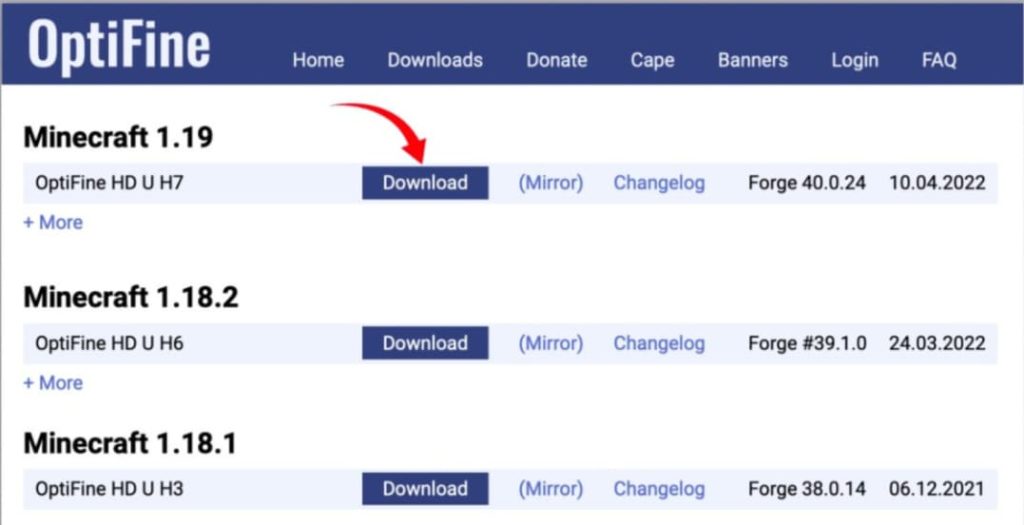 When you click the "Download" button as displayed above, OptiFine will begin downloading. The file may need to be saved, depending on your browser.
You will have Optifine 1 after successfully completing the aforementioned steps. 17 downloaded to your device.
Now let's find out how to install Optifine 1.17.
How To Install OptiFine 17
Open The OptiFine Installer
With OptiFine downloaded, we can move ahead to install it. To start with, open the OptiFine Installer. This is actually the OptiFine file that you downloaded earlier. Simply right-click the file and select "Open with" to launch the installer. Then, select 'Java' and click 'Okay'.
Get Free Coding Resources
Latest coding resources delivered to your inbox every week
Install OptiFine with the Installer
It is very simple to install OptiFine on a system once the OptiFine Installer launches itself. Simply by selecting the "Install" button, the mod will begin the process of installing itself on your device.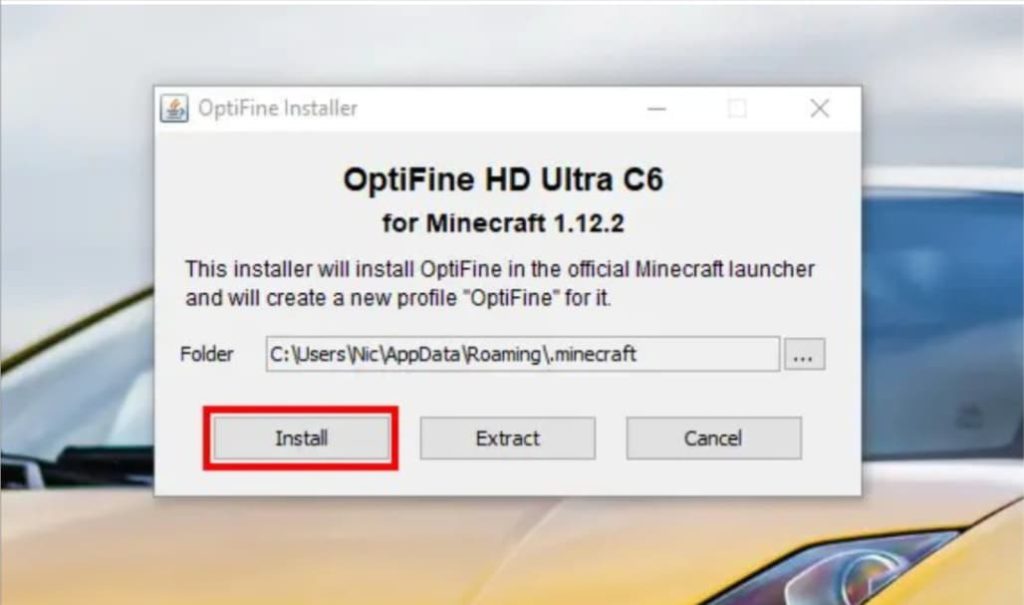 After a short while, a pop-up box confirming the successful installation of OptiFine will appear.
Run the game directly from the Minecraft Launcher without using any mods to accomplish this. You will be able to install OptiFine on your computer once you have completed all the steps.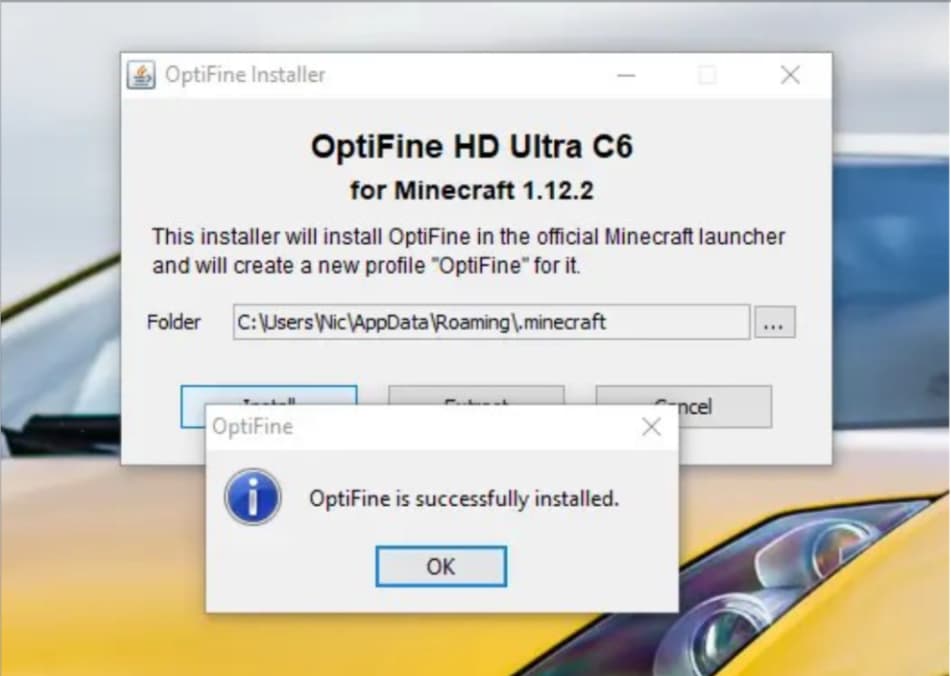 The installation and downloading process are considerably hassle-free. You must follow the same steps for each additional Optifine installation.
Conclusion
With its fantastic environment, Minecraft, players can fully immerse themselves in the gaming experience while letting their creativity soar.
Optifine is an optimization mod that enhances Minecraft's performance. However, installing and downloading Optifine might have you scratching your head.
This blog offers you a thorough installation and download guide to make the process simple for you. You can download and install Optifine easily if you carefully follow the instructions.
Learn more about Minecraft and game development at BrightChamps, which offers a specially designed curriculum that makes learning coding and game development for students in Grades 1 through 12 simple.
Additionally, BrightChamps instructs a range of other courses that help kids build a foundation in computer programming through games, interactive lessons, and other methods.
Frequently Asked Questions (FAQs)
On macOS or Windows, you can install OptiFine without manually installing Java. Although the command line is involved, the procedure is straightforward. Minecraft Java Edition controls its own Java installation on Windows and macOS. We can use this Java to run the . jar OptiFine installer.
If the installation process is completed successfully, Optifine is very safe and secure. However, you should exercise caution because some ads and pop-ups may contain viruses.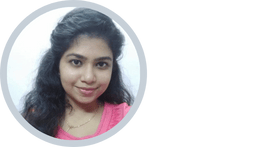 I am a team leader at BrightChamps and a coding educator. In addition to coding, I enjoy writing, art, and making videos. In a nutshell, I enjoy discovering my own and other people's creative potential. I want to empower kids through BrightChamps to have the same creativity as adults, but with a tech edge.
Free Kids Coding Resources
Get a copy of our list of the Top 10 FREE Resources for Kids.
Success Check your email for more info!
100% Risk-Free. No Credit Card Required
One of the most popular online games right now is Minecraft. Users of the game can build sandboxes and explore an endless world.
One of the most played games today among the younger generations is Minecraft. Minecraft video game is developed in java programming language by.
A lot of space is available for meeting and conversing with other players in the open-platform game Minecraft. Memes have become the best way for players to make.
Parents who choose to use behavior charts for their kids usually have the best of intentions. Obviously, the idea is to reduce improper,.
One of the most popular online games right now is Minecraft. Users of the game can build sandboxes and explore an endless world.
One of the most played games today among the younger generations is Minecraft. Minecraft video game is developed in java programming language by. Share This.
How To Download & Install Optifine in Minecraft 1.17
FAQ
How do I add Optifine to Minecraft 1.17 1?
Step 1: Double-click the OptiFine setup file. Step 2: Click on Open with>Java (™) Platform SE Binary. Step 3: A popup window displaying the location of the Minecraft folder, where the installer will be stored, will appear. So, make sure you install Minecraft before you get OptiFine.