The fact that players can exercise while playing Pokemon Go is one of the reasons why so many people like the game. While you can check how long you spent playing the game and how much you walked during a session, Adventure Sync allows you to see your overall walking distance since starting the game. So, in order to track your progress, here's how to enable Adventure Sync in Pokemon Go and measure your overall movement.
How to activate Adventure Sync
Tap the Main Menu button.
Tap the Settings button.
Tap on Adventure Sync. You'll also be prompted to grant permissions for Pokémon GO to access your Apple Health or Google Fit data.
Pokémon GO Adventure Sync not Working | Fixed on iPhone & Android 2022
Adventure Sync is crediting me with only a portion of my distance walked.
There may be a delay of up to several hours for the Pokémon GO app to sync with Apple Health or Google Fit to track your steps, so please be aware that the game may not always show the most up-to-date information on your distance walked. Restarting your app may help in this scenario.
Your device's battery saving mode can disable the sensors required for Adventure Sync and may interfere with the functionality of this feature. Please disable your device's battery saving mode when using this feature. Battery-saving modes for Google Fit or Apple Health may also interfere with Adventure Sync, so please ensure those are turned off as well in their individual app settings. Please note that Pokémon GO's Battery Saver mode will not affect Adventure Sync.
Fitness data that is manually entered into Apple Health or Google Fit will not count towards your Adventure Sync progress.
Adventure Sync in Pokémon Go is currently only accessible to Level 40 trainers, similar to other features. Although it will gradually return to lower-level trainers, the new feature won't be available unless you are at least Level 5.
When the Pokémon Go app is closed, players will still be able to record their distance using Adventure Sync. You don't need to take your phone out of your pocket to earn Buddy Candy or hatch Eggs.
You must always enable location permissions and connect to either Apple Health or Google Fit in order to use Adventure Sync in Pokémon Go.
Niantic announced Adventure Sync, a new feature coming to its Augmented Reality games, including Pokémon Go. Its now available for certain trainers.
Offline tracking is the main feature of Pokémon Go's Adventure Sync, but if you find that it's not tracking correctly, you can try these different
Part 3: How to Turn on Pokémon GO Adventure Sync
Having learned about the rewards you can earn through Pokmon GO Adventure Sync, let's quickly review how to activate Pokmon GO Adventure Sync so you can start earning rewards.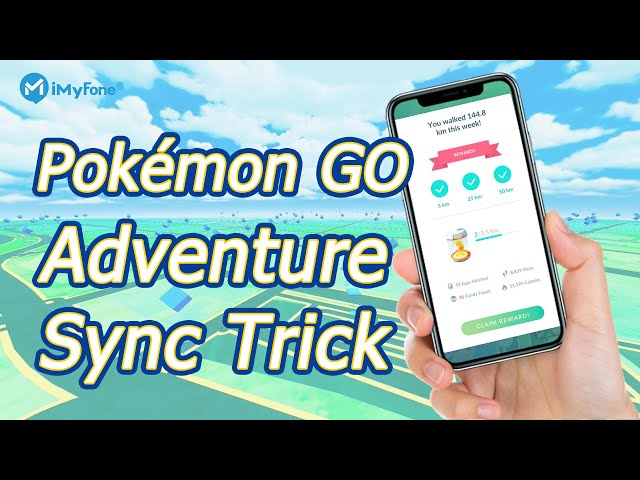 If Pokmon GO has recently been updated, you will automatically see a pop-up asking you to enable the feature. However, if you didn't receive any pop-up messages, use the settings menu by following the steps listed below to enable the feature.
Step 1: Launch Pokémon GO on your smartphone.
Step 2: Tap the "Poke Ball" icon to open the "Main Menu," then choose "SETTINGS." You'll be prompted to the "SETTINGS" window.
Step 3: To enable it, merely click the "Adventure Sync" option. To make it simple for Pokmon GO to gather information from apps, you might also need to grant additional permissions.
FAQ
How do I turn on Adventure Sync on my Iphone for Pokémon GO?
Turn Location Permissions to "Always" in iOS Settings > Privacy > Location Services > Pokémon GO. In Pokémon GO, go to Settings and enable Adventure Sync.
Why can't I turn on Adventure Sync on Pokémon GO?
This sync feature won't function on your device for a number of reasons, including: Your Pokemon Go app is not updated The battery saver is enabled on your phone. You have not enabled high-accuracy mode for location services.
Why is Adventure Sync not working on Iphone?
One of the causes of the issue is that your Pokemon Go is not closed completely. Your game must be completely closed for Adventure Sync to function and receive credit for fitness information. As a result, you can resolve the issue by turning off the game both in the foreground and background.
How do I turn on Apple's Adventure Sync?
Adventure Sync will allow players to record their distance in Pokémon Go when the app isn't open.
…
Open your device's Settings app.
Tap on Google.
Tap on Google Fit.
Make sure Pokémon Go is listed as a connected device by selecting Connected apps and devices and tapping it.