The article you're reading is the one you need if you've run into the Minecraft Bad Login error in Windows 11. Continue reading to learn how to resolve this issue.
If the Minecraft servers are having problems and your current session has timed out, you will encounter the Bad Login error in Minecraft. There isn't much you can do if it's a server issue, let me say that up front. You won't be able to access the servers to play online Minecraft until the developers have fixed the bugs there.
In this article, we'll talk about an error message that looks somewhat like this.
We are here to assist you in fixing the error if something in your system is to blame.
You should verify that everything is working properly on the server before boarding our "Minecraft Bad Login" express. To check the status of the servers for Minecraft (or any other game, for that matter), visit the DownDetector website. You should wait a few hours before logging in again if a lot of players from your area have reported problems with the Minecraft servers.
While the developers work to restore the servers, you can always play Minecraft in offline mode (if you have nothing better to do).
If you discover that there haven't been any reports of issues from your area on DownDetector, you can proceed and follow the instructions below to resolve the Minecraft Bad Login error.
Fix "Connection Lost, Failed to login: Bad login"
Log out of Minecraft.
Close Minecraft, Technic Launcher, FTB Launcher, or whichever launcher you are using.
Reopen Minecraft.
Type your username and password, and login.
Try connecting to your server again.
If it doesn't work, continue to the next section.
Solution 8: Use Direct Connect
Using the direct connect option to connect to your server may be the solution if nothing else has worked for you. This solution may not work for all the players.
Open the problematic server and then click on Edit.
Now copy the IP address of the server.
Now open the launcher and click Multiplayer.
Then click on the Direct Connect button and enter the IP address of the server (noted in step 2).
Now click on the Join Server button and check if the log in issue is resolved.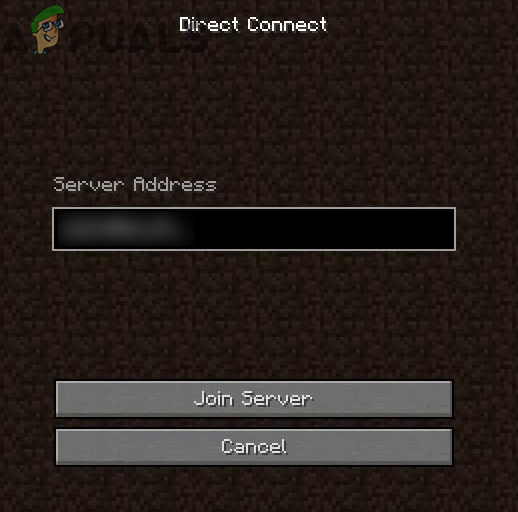 Solution 7: Update Minecraft to the Latest Build
The game and its worlds are updated frequently in order to add new features and fix bugs. If you are using an old version of Minecraft, you might run into the issue at hand. In this case, updating Minecraft to the most recent build might be the solution. However, bear in mind that only your saves and texture packs will be retained by this process; mods won't.
Open the Launcher and navigate to its Options.
Now click on the Force Update button and then click on Done.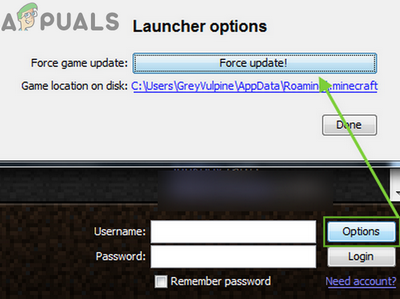 Now log in using your credentials and then wait for the completion of the update process.
After updating the Minecraft, open the launcher and check if it is operating fine.
Bad Login error eliminateBecause of the Bad Login error appears after the Login, he has to do nothing with your Account itself. Bad Login can have several reasons, mostly it is because Minecraft can't connect to the Server. You have the following:
Make sure that you have the original version of Minecraft. Cracked versions are much more prone to error and is not legal.
Usually, it helps if you close Minecraft and open it again. You should only click once on "Connect" in order to avoid this error.
Check for programs that may block Connections.
Make sure that you have a connection to the Internet. Make sure that your Firewall is Minecraft a good connection.
Also check whether you have installed programs that block any Connections, if they are active.
Restart your Router.
The error occurs if, when the Minecraft Server will be down for maintenance or with too many requests to be confronted. Then try again at a different time.
Want to do not only with the Computer playing Minecraft, you will find the Apps for
HOW TO FIX Failed to login Bad login (2022) in Minecraft
FAQ
Why can't I log into Minecraft servers?
Try turning off any installed firewall software or altering its settings. Restart your modem/router. The authentication and connection between your profile and our servers will be refreshed if you try logging out and back in again after making changes to your account.
How do you fix a bad login on Tekkit?
For example: Tekkit Classic. The only workaround at the moment for those running these versions of Minecraft is to set your server to offline mode (online-mode=false) via the server settings.
How do I fix Minecraft failed to login the authentication are currently not reachable?
1) In TLauncher, select the "Accounts" menu option to log in using the Minecraft/Mojang license (We never save these data!). 1. 1) If you don't have a license, you must locate a server (there are many of them) that doesn't require one.